Meet the Doctors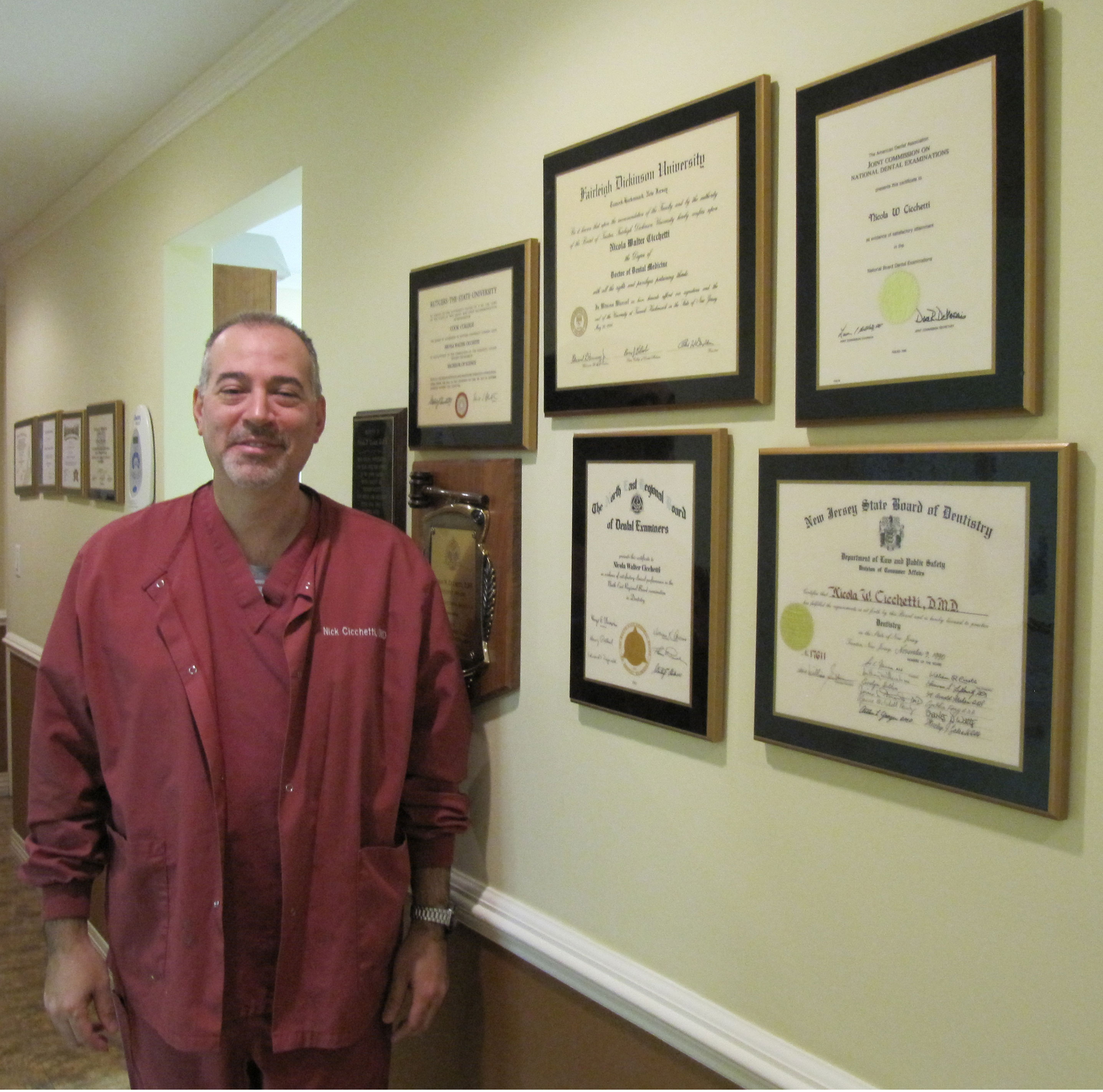 Nicolas W. Cicchetti, D.M.D.
Dr. Cicchetti has been practicing in Roselle Park since 1992. He received a Bachelor of Science degree in Biology-Physiology from Cook College, Rutgers University in 1986 and received his DMD degree from Fairleigh S. Dickenson College of Dental Medicine in 1990 as a member of its last graduating class. He completed a general practice residency at Monmouth Medical Center in Long Branch, NJ in 1991. In addition to the ADA and NJDA, Dr. Cicchetti is a member of the Academy of General Dentistry and completed all his AGD Fellowship requirements in June 2000. He is a member of the International Association of Orthodontics and American Association of Functional Orthodontics, as well as a sustained member of the Academy of Cosmetic Dentistry. In the past, Dr. Cicchetti has served as president of the Union County Dental Association, and is dedicated to keeping up with the continuous advances in dentistry.
Dr. Cicchetti is Branemark Implant Certified and is a certified provider of Invisalign, MTM and other clear aligner ortho systems. He is certified as a provider of the Lumineer Porcelain Veneer System and Zoom Tooth Whitening.
When Dr. Cicchetti is not in the office he donates his time volunteering for "Bridges" in Summit, NJ for those less fortunate, and has volunteered his professional services each year to Donated Dental Services since 1990.
Dr. Cicchetti is married with 3 daughters and is very involved with their schools and extracurricular activities as well as their big involvement in softball. His pastimes include reading, traveling, attending sporting events and spending as much time as he can with his family and friends.
Cicchetti Family Dentistry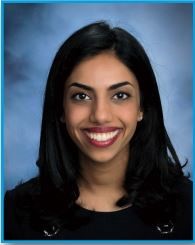 Sonia Chugh, D.M.D.
Dr. Sonia Chugh graduated from Tufts University School of Dental Medicine in Boston where she received her Doctor of Dental Medicine degree. She furthered her career by completing a General Practice Residency program at Monmouth Medical Center where she became Chief Resident. She is an active member of the American Dental Association (ADA), New Jersey Dental Association (NJDA) and American Academy of Facial Esthetics (AAFE). Dr. Chugh is passionate about providing patient centered care in all aspects of dentistry and she most enjoys speaking with patients and educating them on the importance of dental care. For every patient, Dr. Chugh seeks to find a suitable solution that best fits their lifestyle. As a healthcare professional, Dr. Chugh remains engaged and never stops learning by attending study clubs and staying up to date in the latest technology in our field.
Dr. Chugh was born and raised in New Jersey and completed her undergraduate degree at Rutgers University-New Brunswick as a double major in biology and psychology. She also holds a Masters degree in Biomedical Sciences with a concentration in Oral Biology from Rutgers University. When she is not in the office, Dr. Chugh loves to go hiking, attend jazz festivals and spend time with her family and new puppy.
Cicchetti Family Dentistry